Parkour is a Window to Truly Mastering the Body
In Parkour, the goal is to challenge the body to its limits and find creative, innovative forms of movement, incorporating obstacles in the found environment. Athletes will jump, climb, vault, flip (when ready) and balance, breathing life into an otherwise static, unused object.
THIS is where people of all ages and experience can get the best mental and physical workout on the path to incredible results.
Program start date shown on sign-up page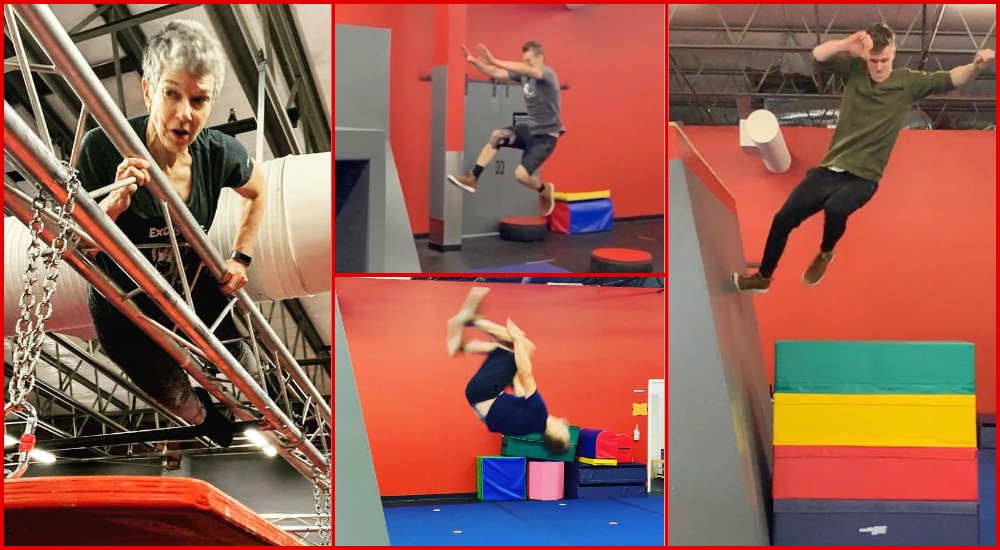 How we Teach Parkour in a Safe Way
Safety in Parkour is something that is relative to the individual and everyone will be started in a place that is comfortable for them.
We spend the time to master the progressions leading up to any skill, developing confidence, strength, and aptitude before implementing in in order to minimize risk of injury. The athletes you see on YouTube (not Michael Scott…) or in movies have spent 10,000+ hours off camera honing their skills in that area, drilling the fundamentals of the movement and worked on making their bodies strong and resilient.
We work with you to spend the time to truly master each step of the progressions, and in doing so build competence, and a high level of competence yields very safe parkour practices.
Parkour is equal parts mental and physical.
There will be bumps and bruises along the way, and that's ok! The most important component of parkour is having a growth mindset; the idea that it's ok to not be perfect but always focusing on how to become better.
The chart below indicates where you should begin for your skill level. If you have any questions, ask any of our coaches and they will be able to suggest a good starting point for YOU!

Come see us in South Portland and take on:
Lean, functional strength gains
Healthy, sustainable fitness routines
Well-rounded athleticism
Improved cardiovascular health
Try Out The Best Obstacle Course Fitness Training In Maine!
Ready for a true challenge? Ready to see massive results? Come see us at Maine Warrior Gym today! Our Obstacle Course style gym is perfect for men and women all across Maine. You could build strength, burn fat, and have fun!