Build Your Skills For Any Challenge With Our Obstacle Course Style Training
Whether you're training for an upcoming race or you're just hoping for a total-body challenge, we've got the answer at Maine Warrior Gym in South Portland. Our Obstacle Course style gym is perfect for men and women who want to take on parkour or Ninja Warrior style training as a means of both fitness AND fun.
THIS is where people of all ages and experience can the best mental and physical workout on the path to incredible results.
Program start date shown on sign-up page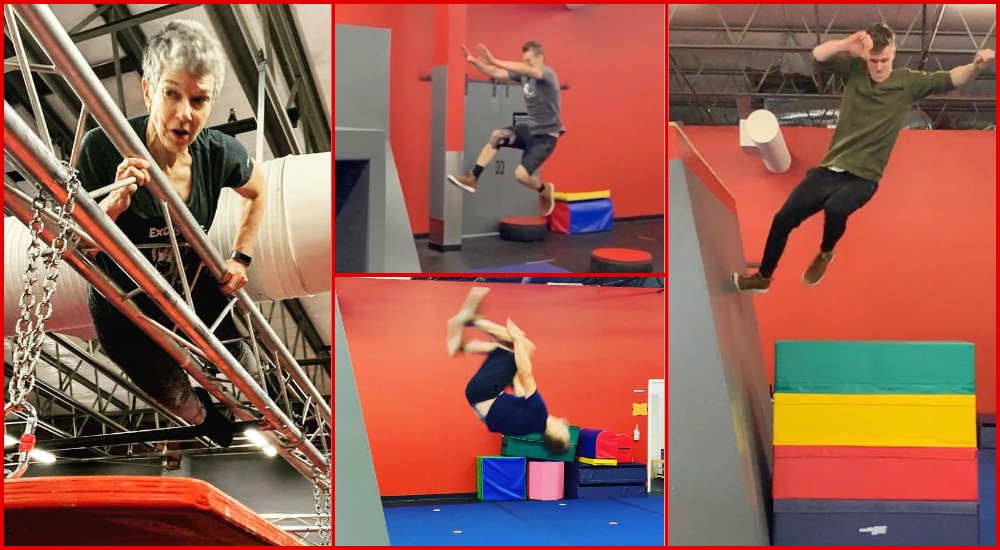 You'll See Incredible Results Like Never Before
If you're hoping to successfully take on an obstacle course race, you need to be ready. We're here to make that happen with a cutting-edge facility and professional instructors who can help you have fun and see real results. We're helping people all across South Portland, Cape Elizabeth, and Scarborough get fit and prepare to overcome any obstacle. Our Obstacle Course style training is all about helping you cross the finish line. But that doesn't mean it can't also offer a great workout.
There's no better way to take on functional strength, speed and coordination than with the help of a total-body training program.
At the Maine Warrior Gym, we're proud to work with people of all experience levels, overcoming obstacles and learning how to efficiently and effectively move your body through the world. Parkour and/or Ninja Warrior style training helps develop truly well-rounded fitness, so you can expect a comprehensive experience every time you train!

Come see us in South Portland and take on:
Lean, functional strength gains
Healthy, sustainable fitness routines
Well-rounded athleticism
Improved cardiovascular health
Try Out The Best Obstacle Course Fitness Training In Maine!
Ready for a true challenge? Ready to see massive results? Come see us at Maine Warrior Gym today! Our Obstacle Course style gym is perfect for men and women all across Maine. You could build strength, burn fat, and have fun!