Treat Your Child To The World Of Ninja Warrior Training Today!
Treat your child to a fun and exciting way to spend all of that energy with our Ninja Warrior program here at Maine Warrior Gym.
This program features a completely unique Ninja Warrior / Parkour curriculum with a hilarious rubber wrist band ranking system designed to inspire a life of fitness and good health and always push the envelope of what is possible. 'Youth Ninja Sqaud' is a recreational program that is great for all skill levels, and allows children to progress in small groups at their own pace while being awarded bracelets as they grow through the ranks.
Learn more today by simply filling out the short form on your screen!
What Makes Our Youth Ninja Warrior Program So Special?
Our pro trainers have developed a specialized training program to run over an 8-week session. Participants will master skills to rank up in their 'Ninja Squad' status. Starting at the level of "Sea Cucumber" and progressing through equally hilarious fish-named rank levels keeps the class light-hearted and fun while maintaining a sense of accomplishment. We're offering students from all across South Portland the perfect way to gain foundational athleticism and learn the joys of physical fitness.
Each and every session is held in a safe, supportive environment where students of all experience levels can find success. We have a cutting-edge Ninja Warrior setup that can help your child have a blast each and every time they join us.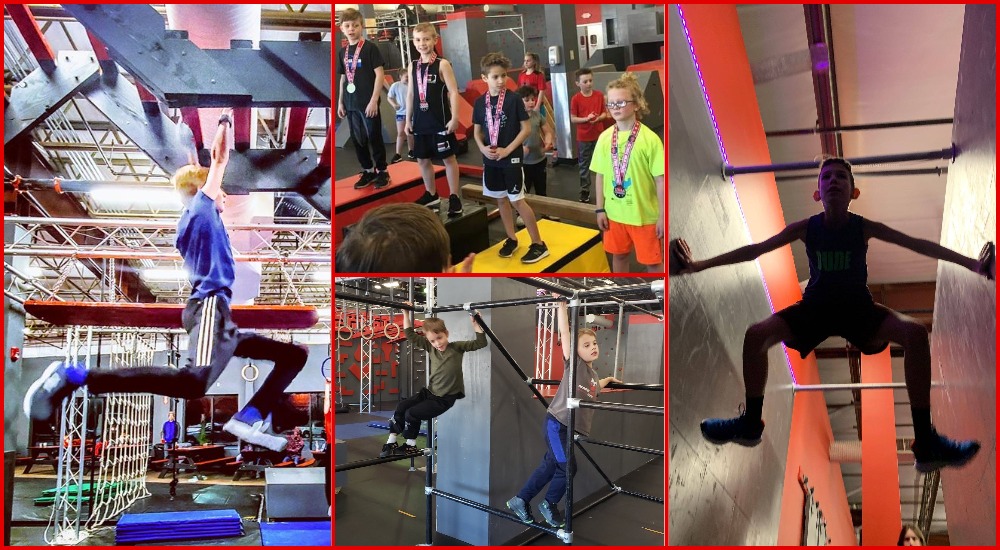 At Maine Warrior Gym, we also offer:
Youth Parkour - we teach fundamentals including running, jumping, and climbing, and as we build on these fundamentals it helps to improve one's ability to pass over, under, around and through obstacles with more complex movements.
Parkour Strength - In order to take the next step to increase your strength, specifically for the sport of Parkour, we optimize participants' fast twitch muscles, increase explosive energy, and maximize their jump height to become an elite Parkour athlete!
Ninja Competition Team - This is a more intense class that will allow us to really get into SERIOUS Ninja Warrior training and conditioning. We are affiliated with the UNAA and NNL leagues.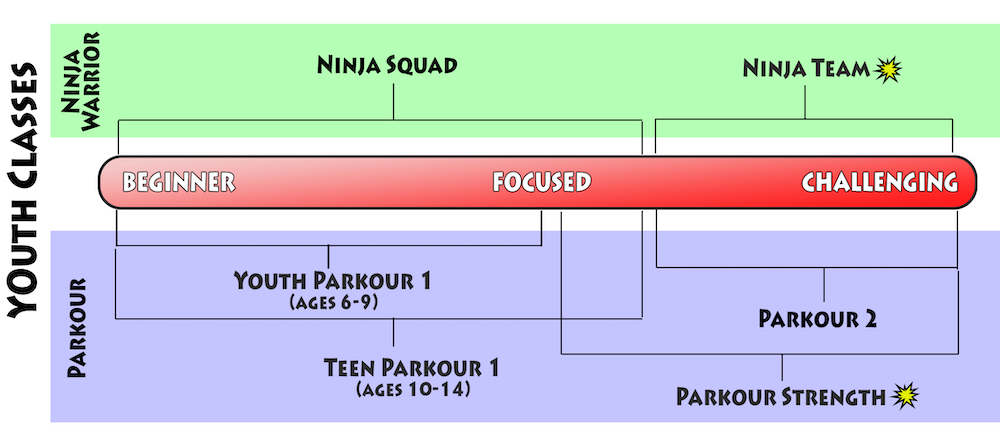 We try and teach the youth of South Portland a blend of Parkour and Ninja Warrior skills to round out both their ability to overcome seemingly insurmountable obstacles, and also give them a robust foundational skill set and the tools and knowledge to approach new challenges with confidence.
Don't Miss Out On The Incredible Ninja Warrior Program Here in South Portland!
If you're searching for a fun and exciting way to keep your child active, look no further. Our Ninja Warrior program here at Maine Warrior Gym is offering this high-energy Ninja system for students all across our community and we can't wait for your child to try it out!
Fill out the short form on your screen to learn more today!